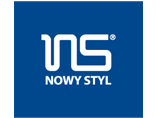 Consultancy services for "Nowy Styl" JSC
For many years, experts from consulting department of the Global Consulting Corporation advise employees of «Nowy Styl» JSC on taxation and accounting.
Abstract of «Nowy Styl» JSC
Production Enterprise "Nowy Styl" JSC is a part of Europe's largest furniture holding «Nowy Styl Group».
The group of companies «Nowy Styl Group» is: 2 production and distribution company located in Poland and Ukraine and representative offices in 10 countries, 6,500 employees, production of 7 million chairs per year, 210,000 square meters of production space, more than 3,500 distributors in 60 countries on 5 continents.